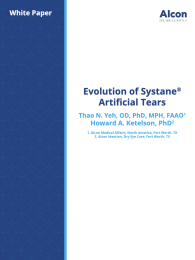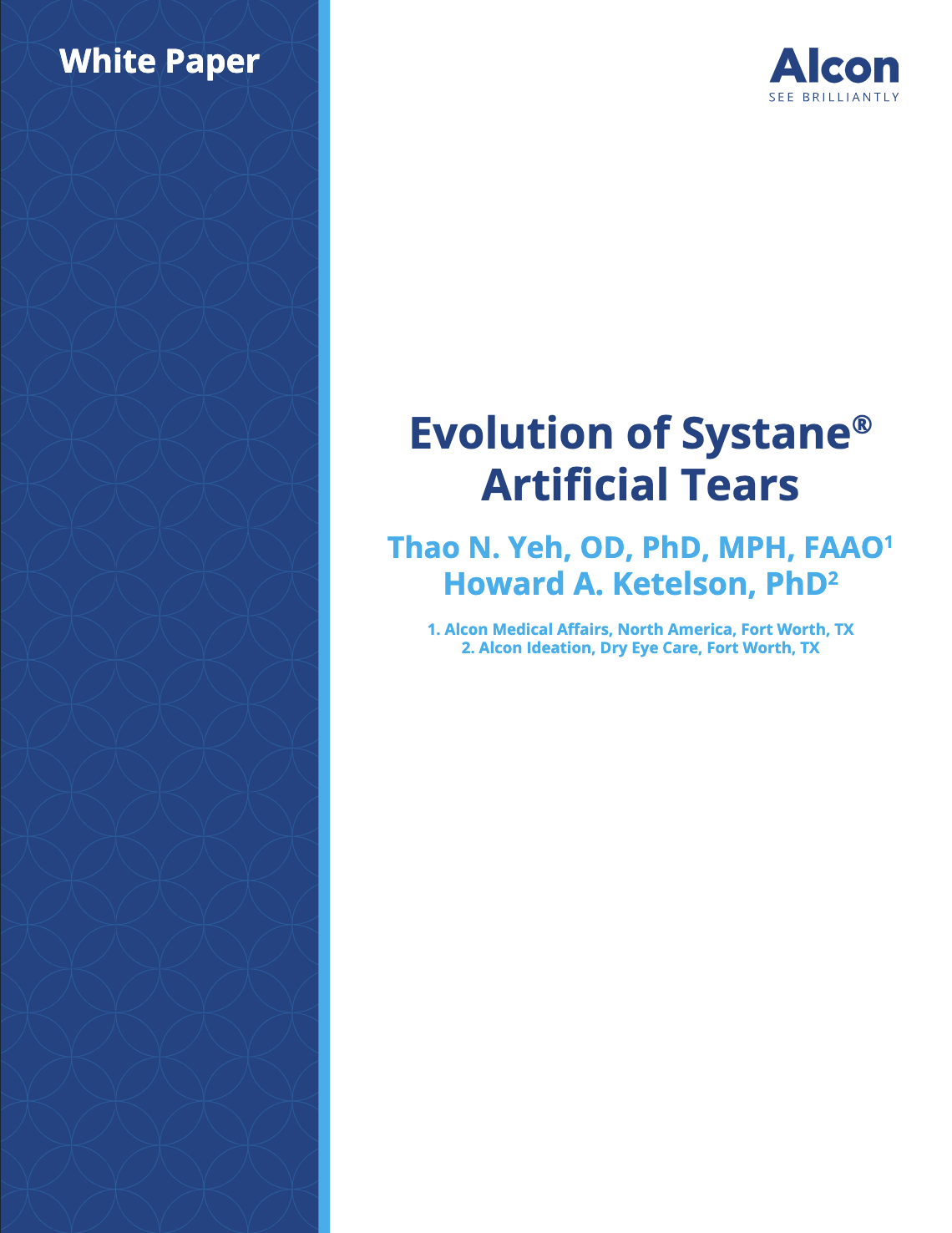 Key Messages:
• Artificial tears aim to replicate the natural tears' composition and physical properties.
• As the understanding of the pathophysiology of dry eye has expanded over the last two decades, artificial tears have transformed from simple saline aqueous lubricant formulations to more advanced mixtures to target the etiology of dry eye disease. Formulations to provide relief via unique gelling chemistry and eye supplementation with demulcents, phospholipids, mucomimetic polymers and oils coupled to innovative packaging have paved the way for novel preserved and preservative-free formulations.
• The evolution of the Systane® artificial tears offers some of the most technologically advanced and robust formulations, including preservative-free options, for all major forms of dry eye.